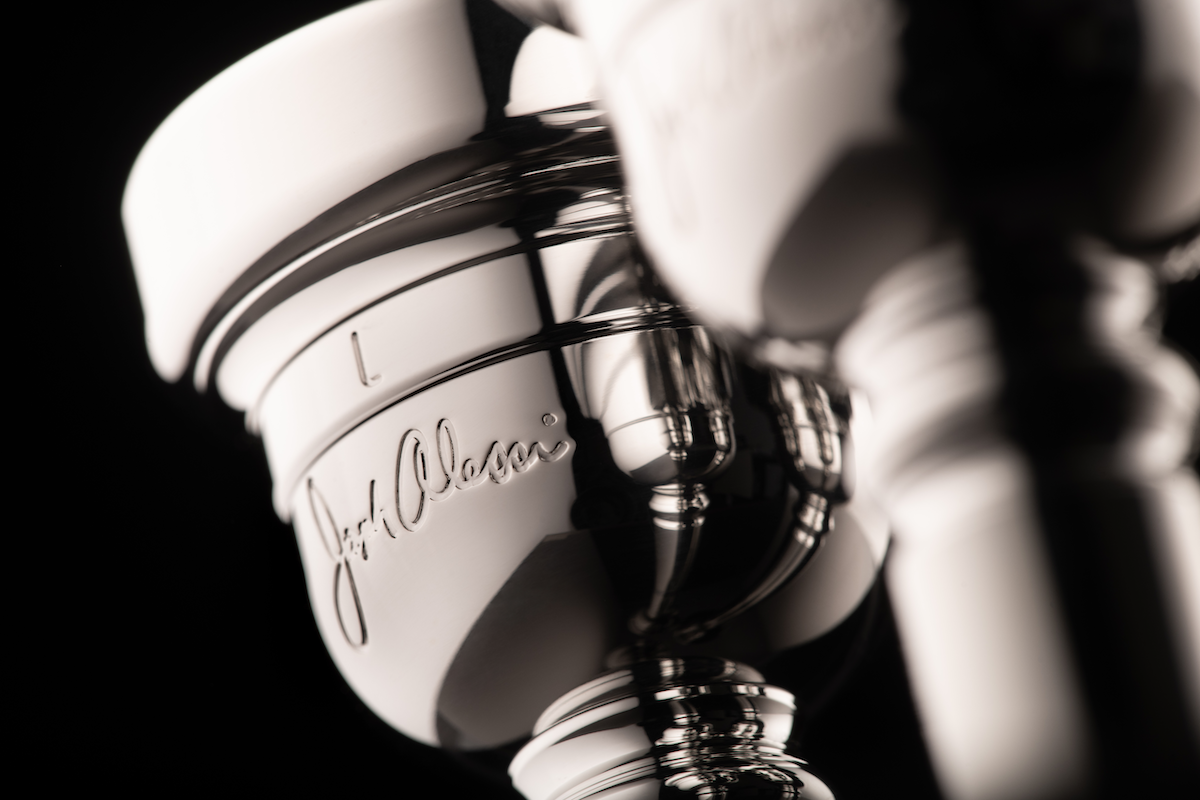 PINNACLE OF THE CRAFT
ALESSI SIGNATURE SERIES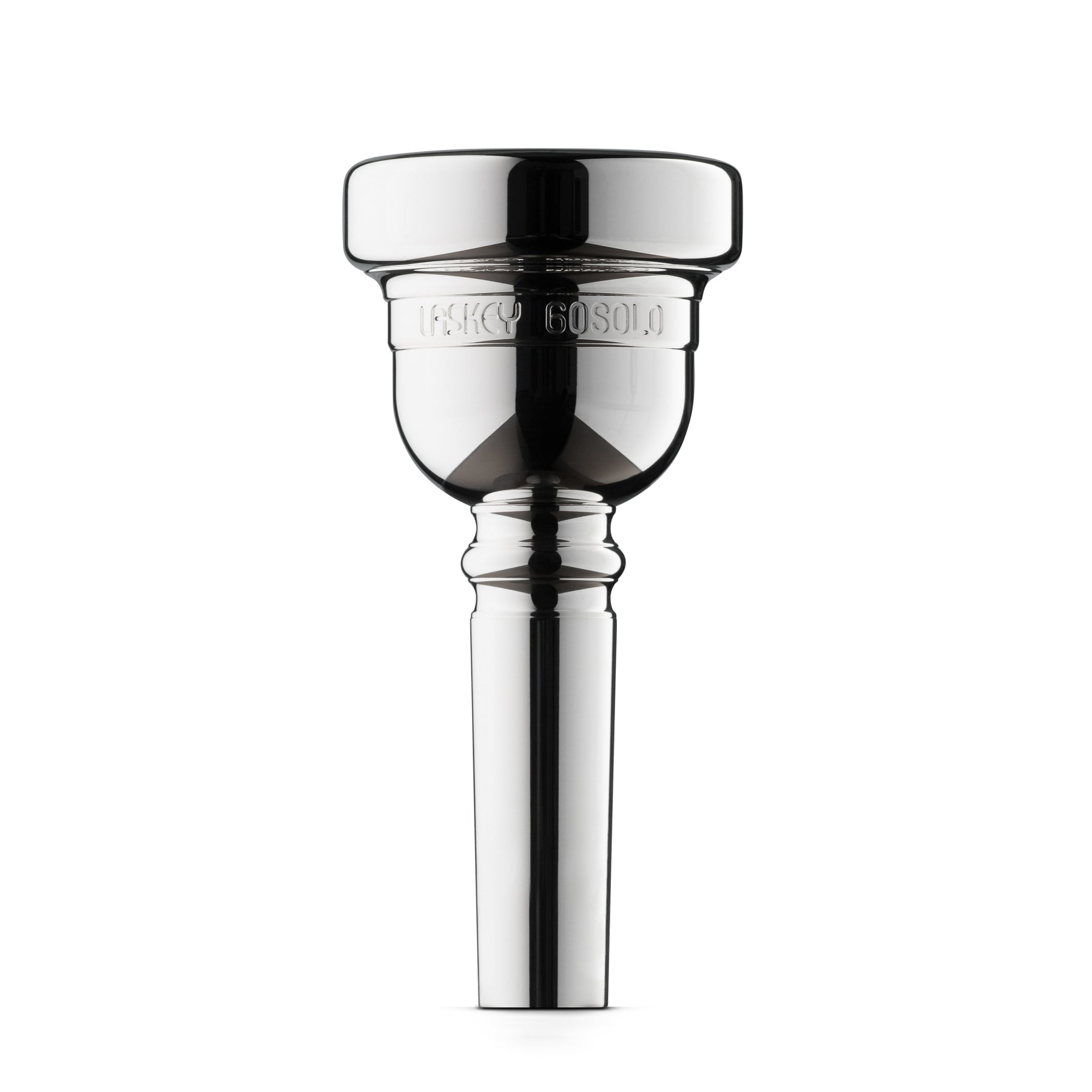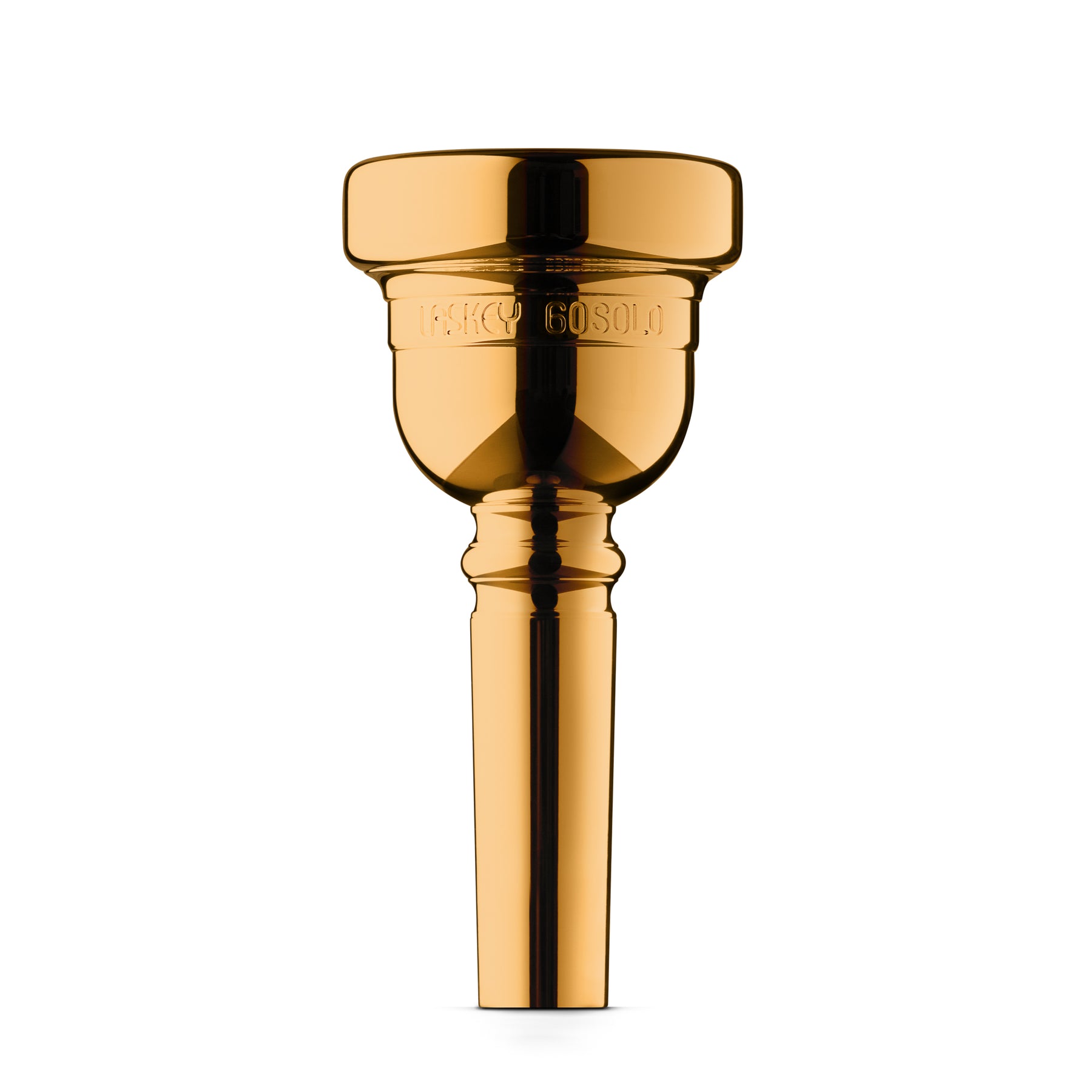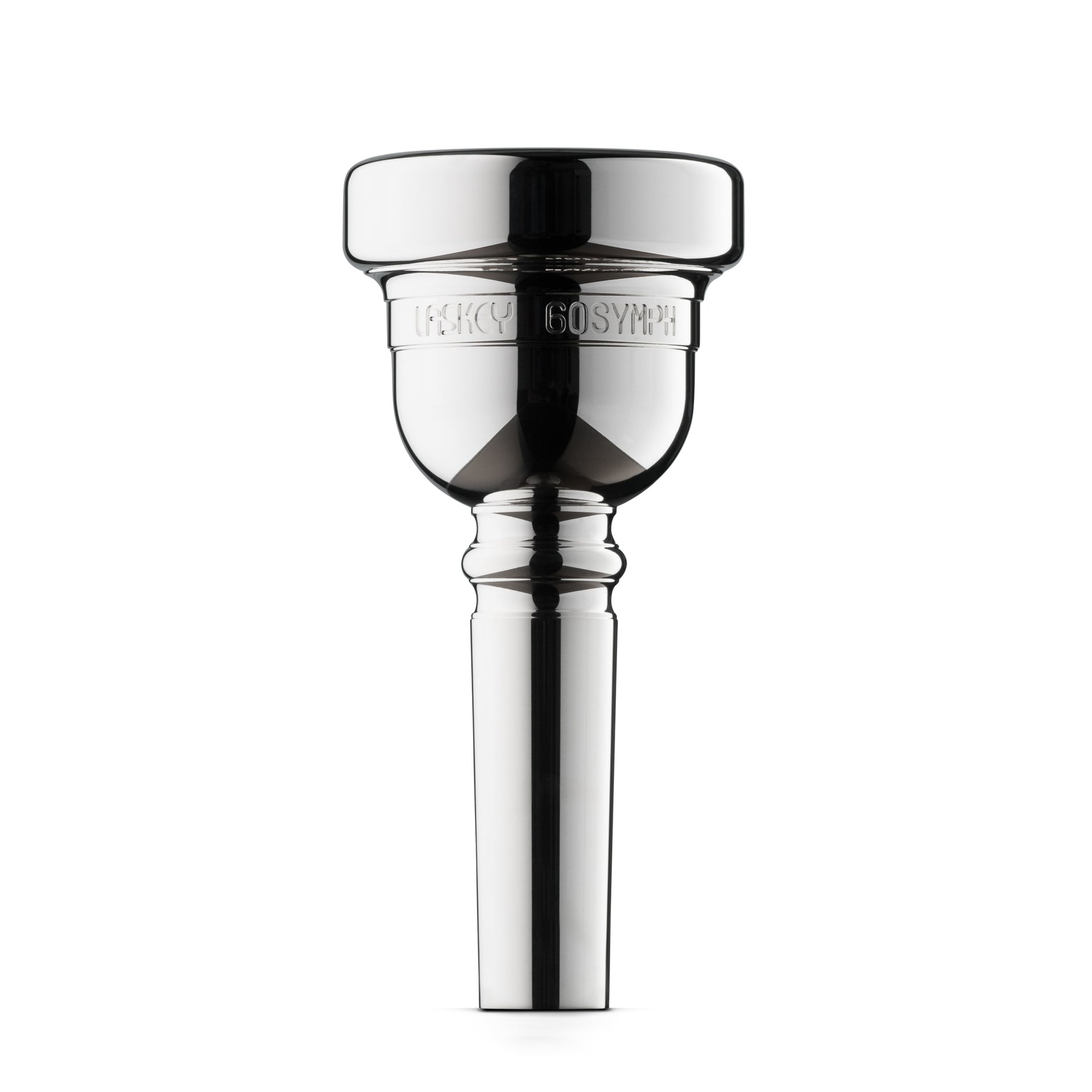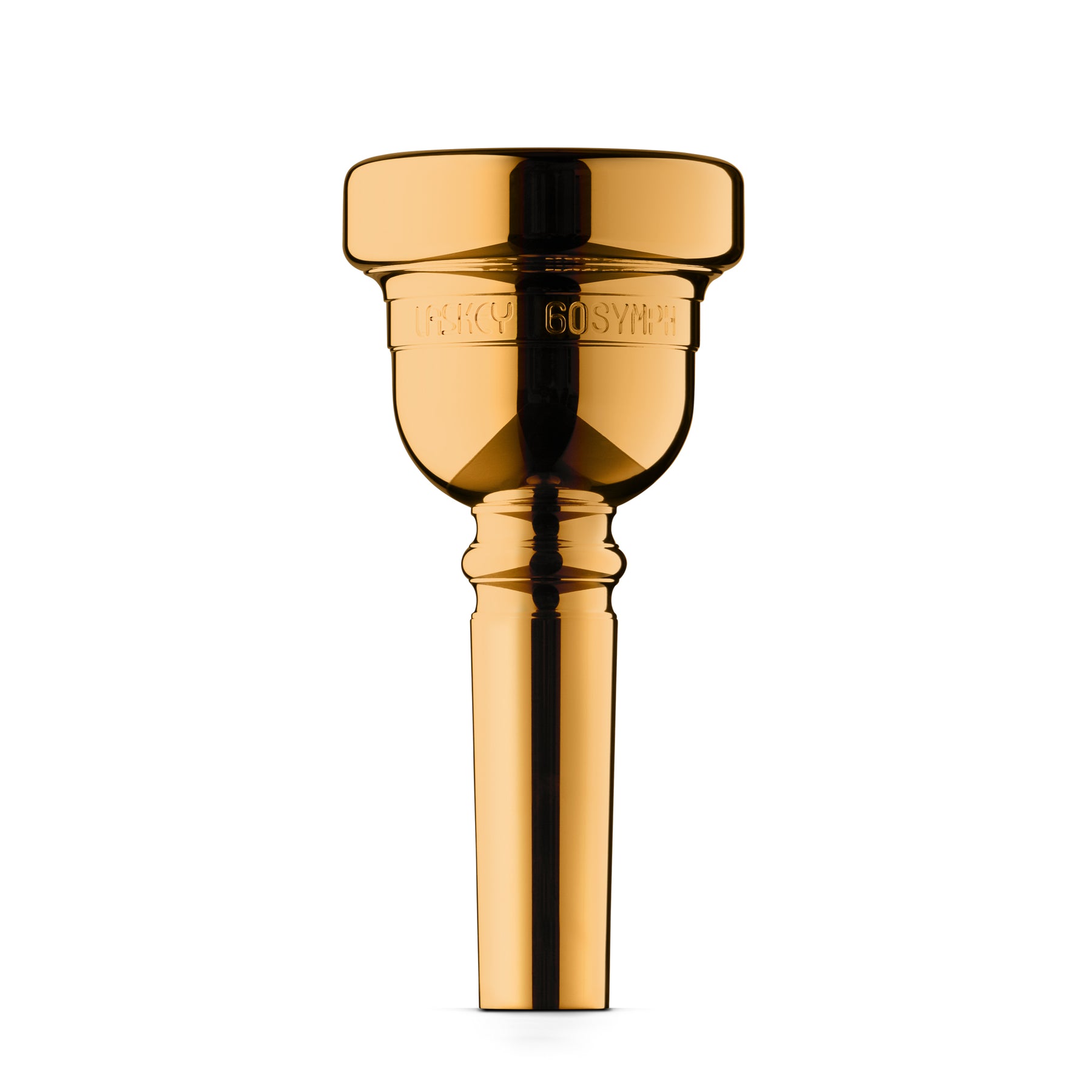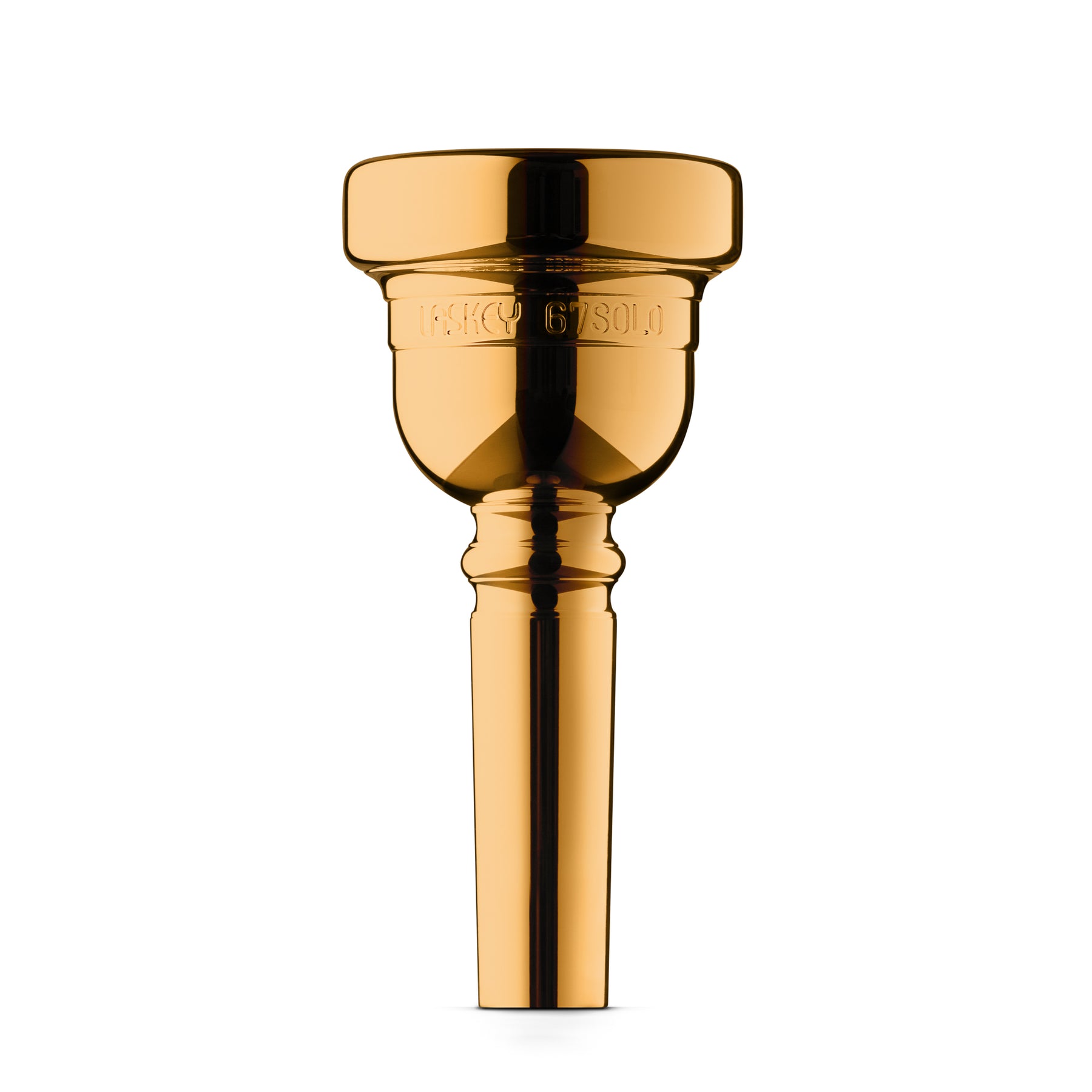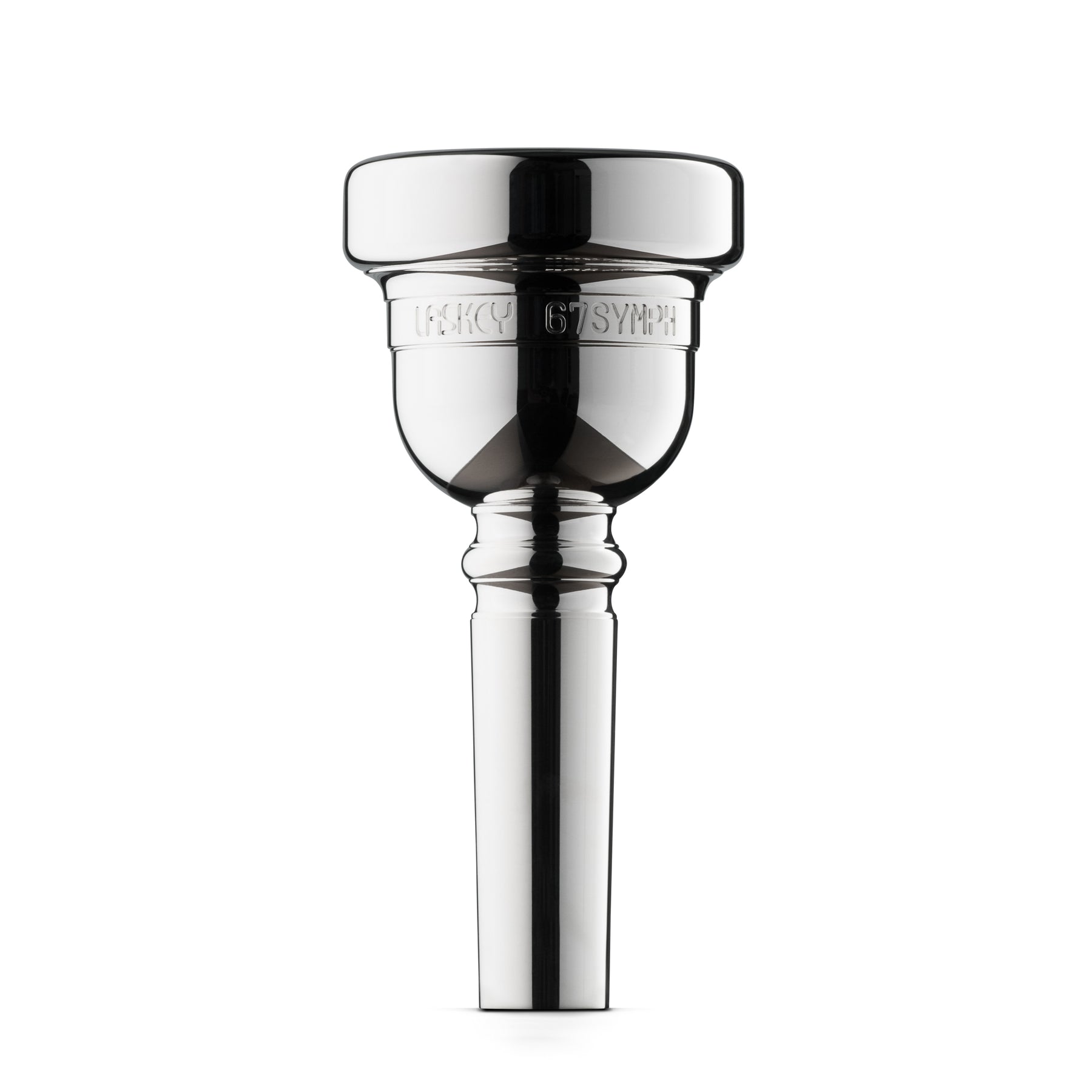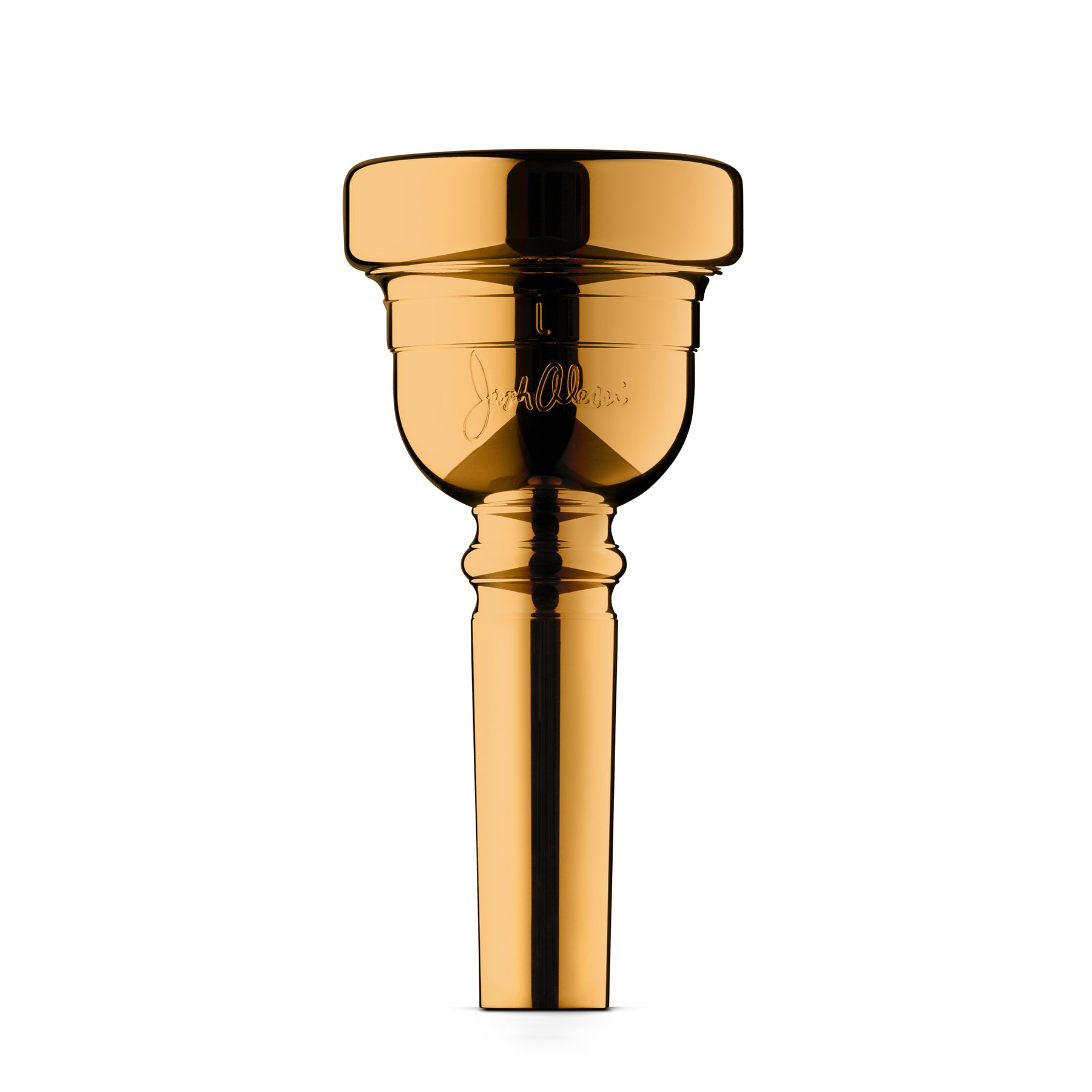 Trombone Alessi Signature Series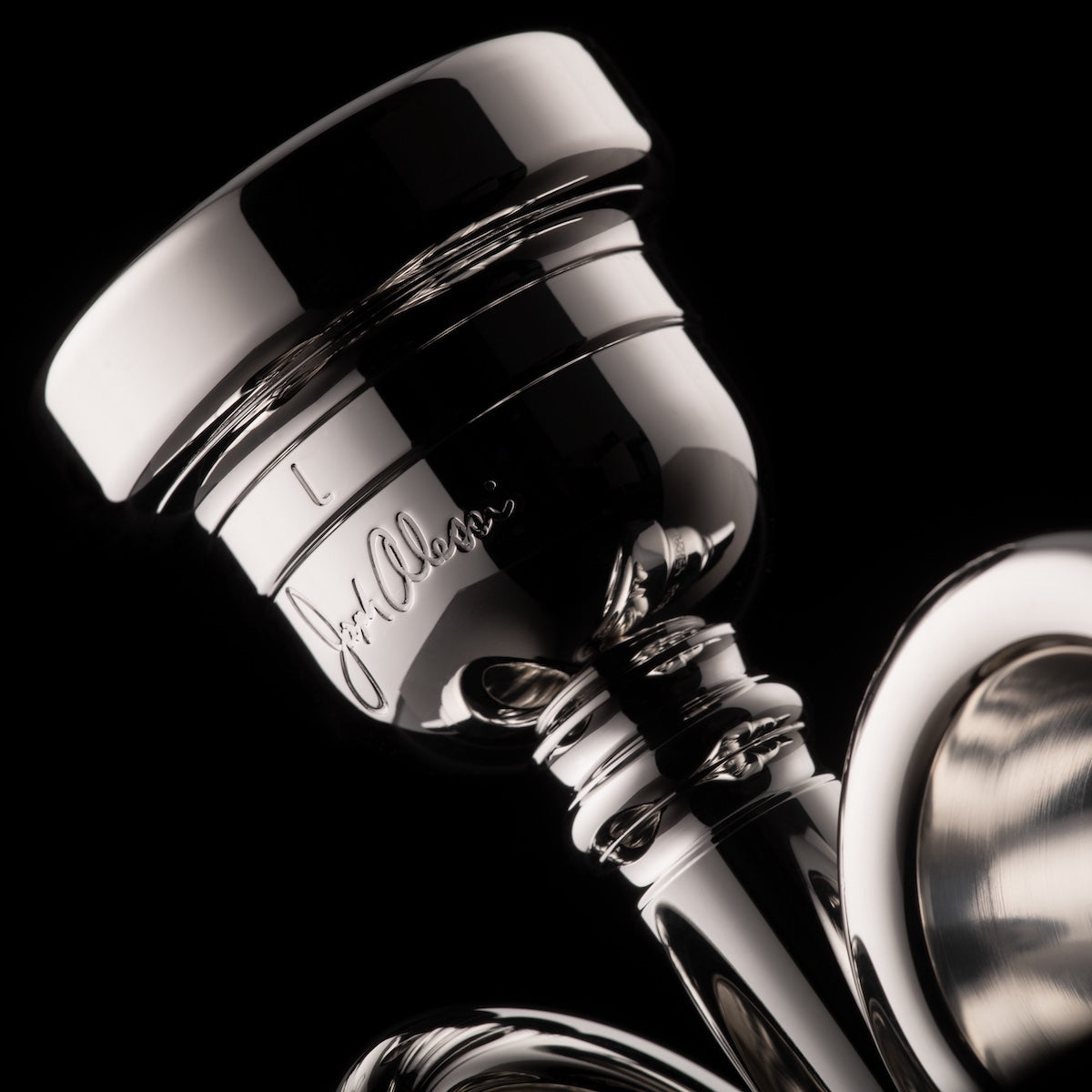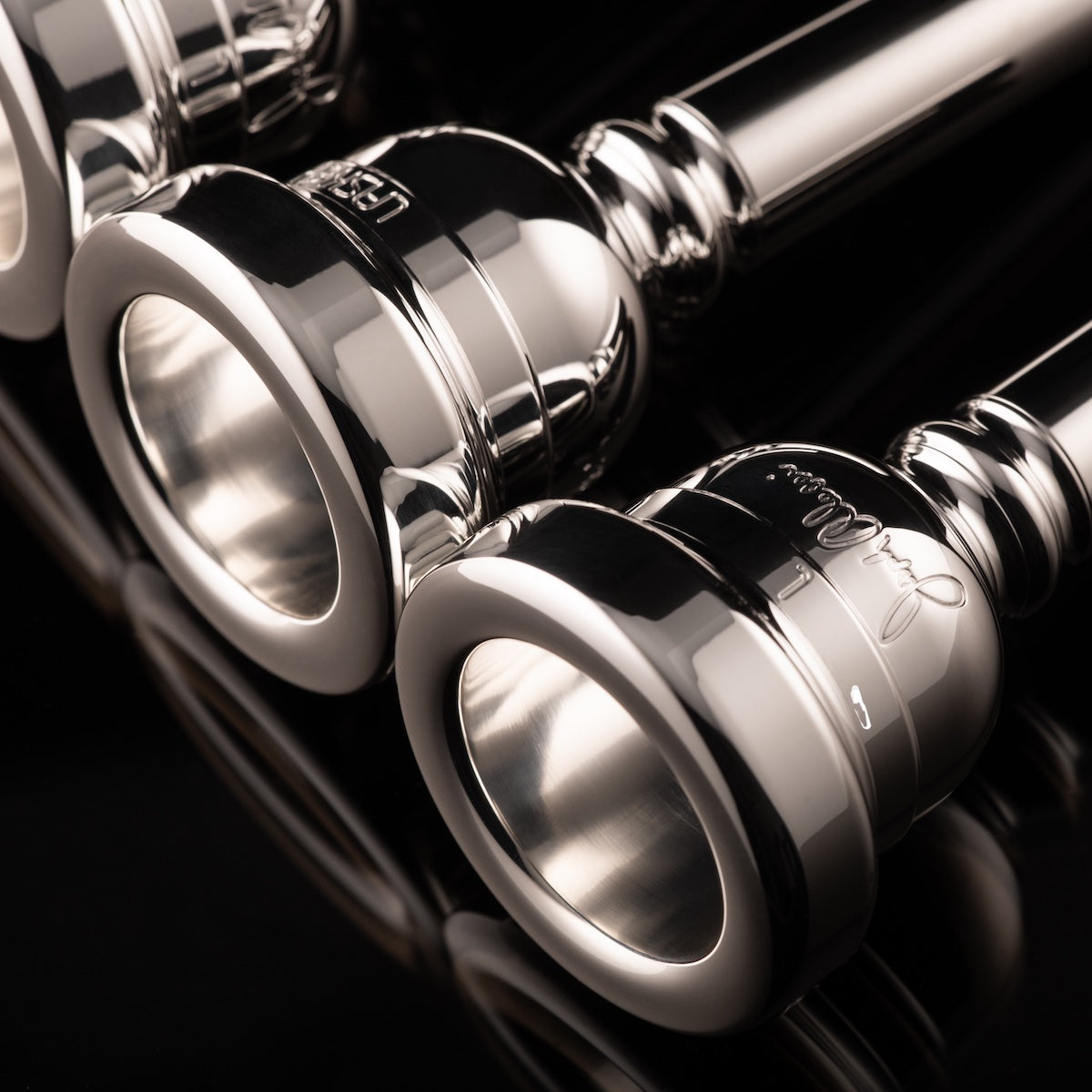 "This is the most balanced mouthpiece I have ever played."

- Joseph Alessi
Designed in collaboration with Joseph Alessi, Principal Trombone of the New York Philharmonic, Laskey Alessi Signature Series Trombone Mouthpieces are crafted using high-precision CNC machining technology, ensuring exceptional consistency and playability. They are available in three sizes (55, 60, and 67) and two cup sizes (Solo and Symphony) to cater to the needs of modern trombone players.
Joseph Alessi's personal signature size, the 67 size will be an optimal choice for people looking for maximum room and comfort. The 60 rim size is perfect for users of the 4G-5G mouthpiece. The 55 rim size is similar to a traditional 5G, with a comfortable rim, added weight, and a custom cup for better sound and response.
All of the rim sizes are offered in two cup depths: Solo and Symphony (specifications and measurements below.
Note: Gold Mouthpieces are made to order and are FINAL SALE with no trial period or returns. Please expect 6-8 weeks for delivery. For more information please contact us.
Solo | The Ultimate All-Rounder
Designed with Joseph Alessi, we have optimaized the Solo cup with a perfect balance of throat size, backbone, cup, and rim. You will enjoy the ultimate balance between all of these elements in these versitile mouthpieces.
Symphony | Rich, Dense Sound for Orchestral Masterpieces
Designed for richest sound needed in larger symphonies (i.e. Mahler, Tchaikovsky, Shostakovich etc), the Symphony cup gives you the hefty sound you are looking for. If you are looking for rich, dense sound, you should try this cup styles.
"I always knew of Scott Laskey and knew of great players that played the Laskey mouthpiece but when the opportunity arose to design a new Alessi Laskey series of mouthpieces, I had to explore this. I have always wondered what it's like on the other side of the mountain. I am so very pleased with every aspect of this series."

- Joseph Alessi 
---
Comparison Chart
Measurements
Metric
Imperial
Precision Crafted in North America
Tour the Laskey Factory