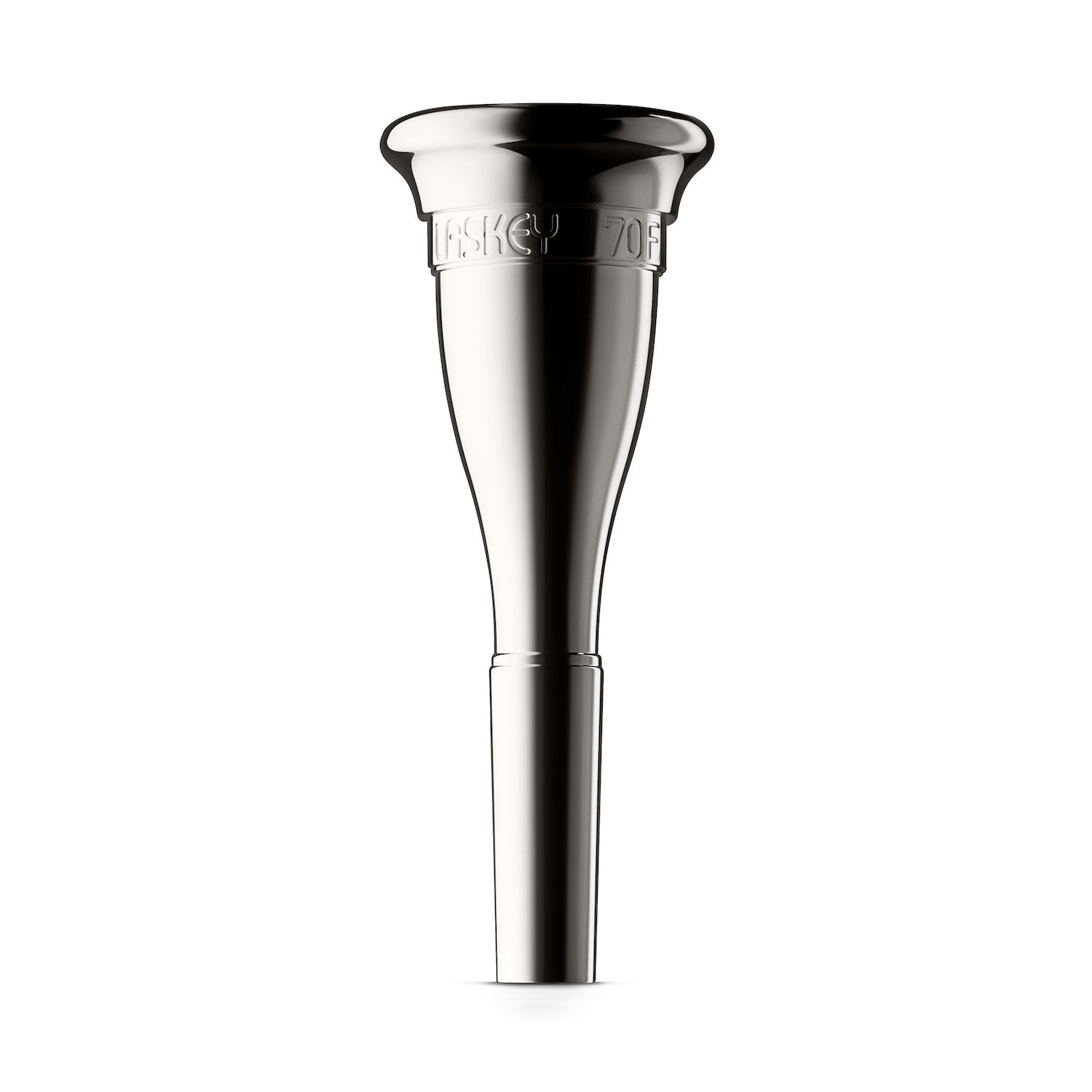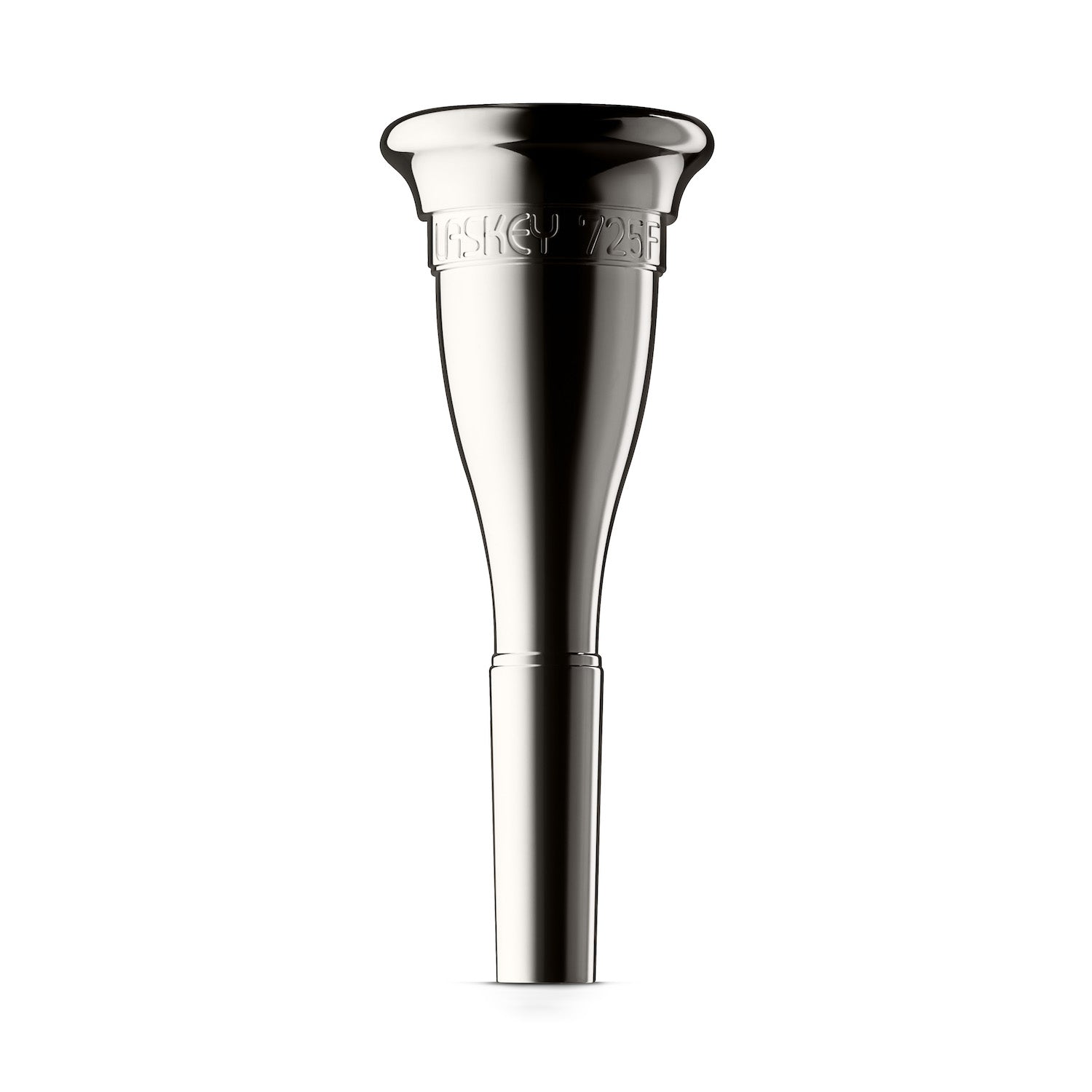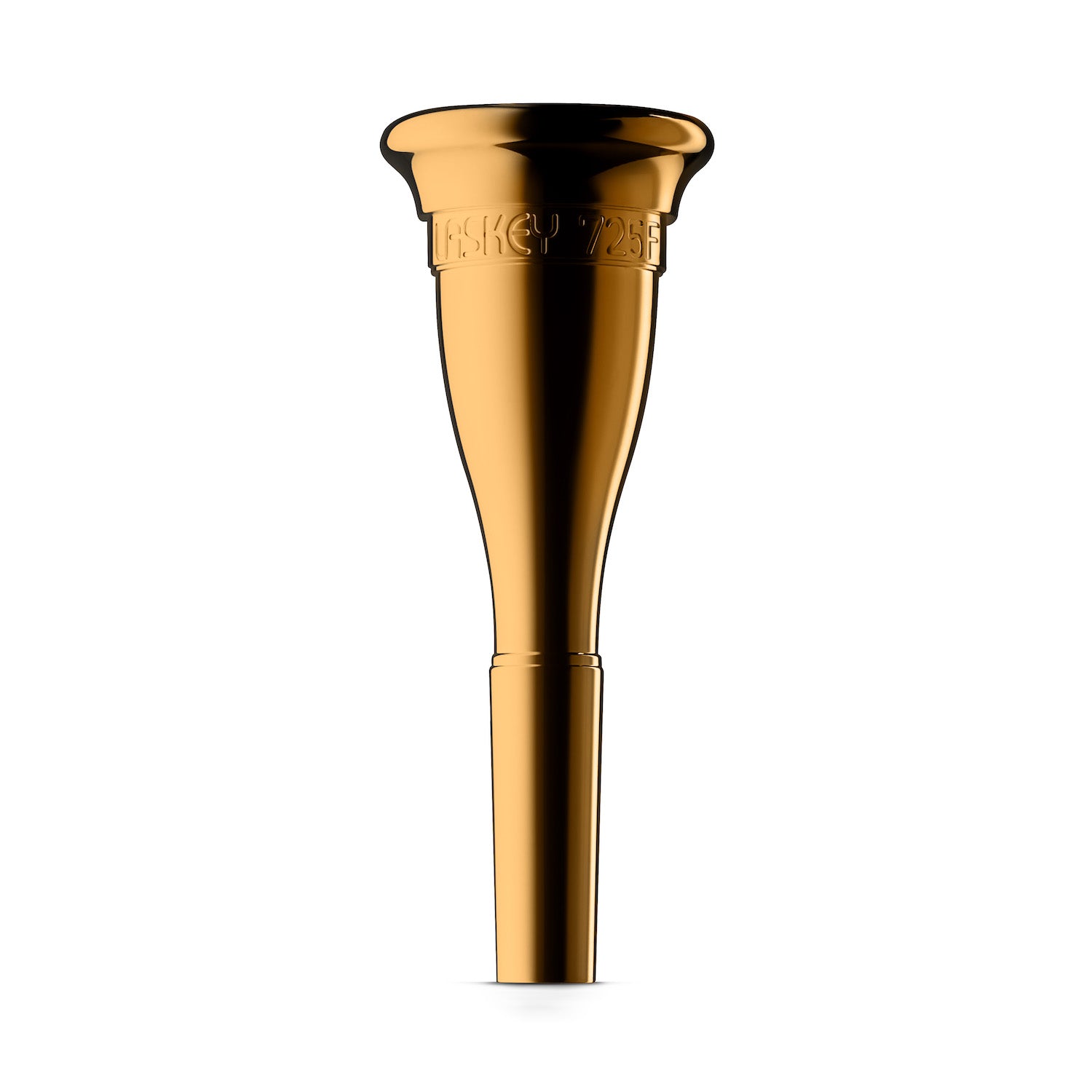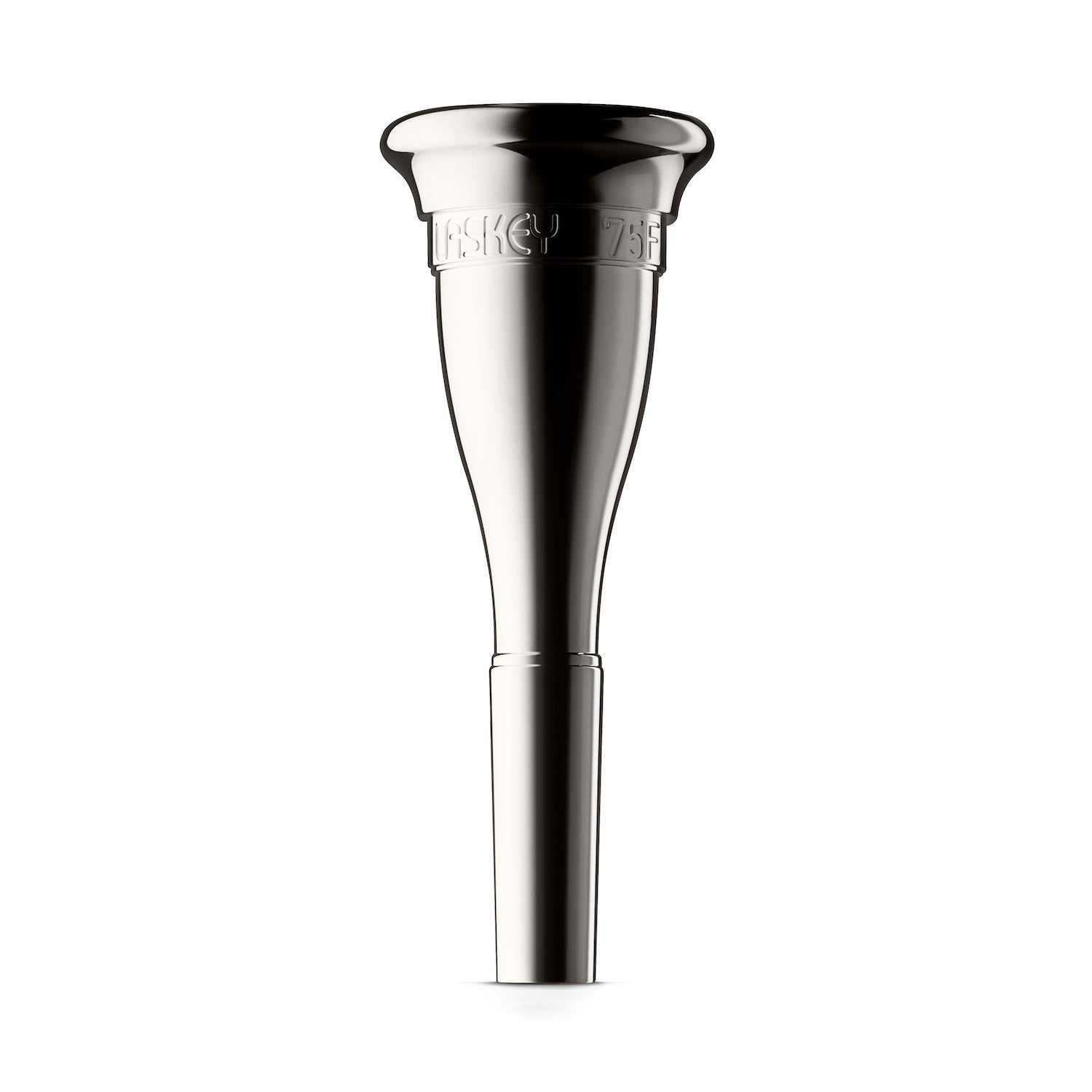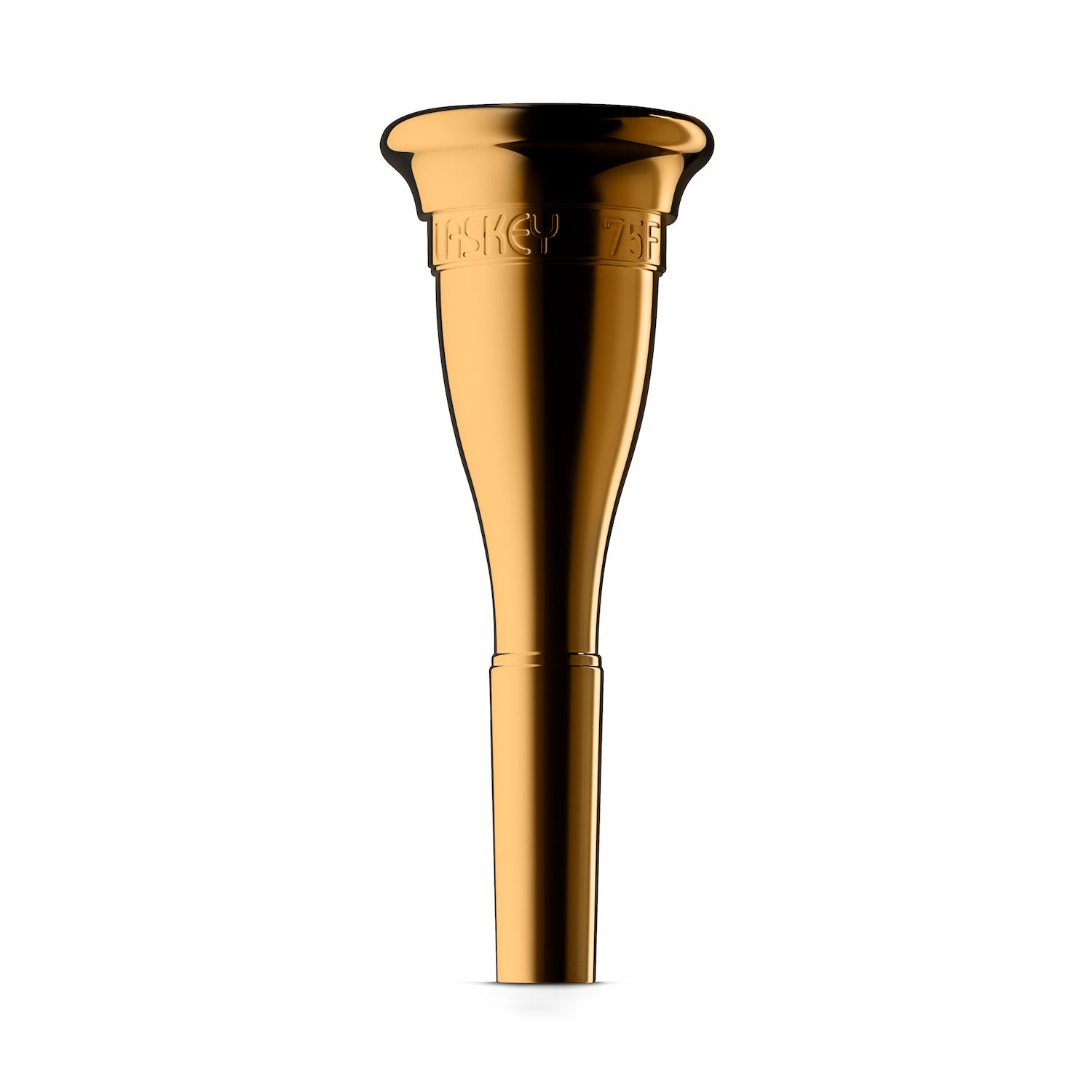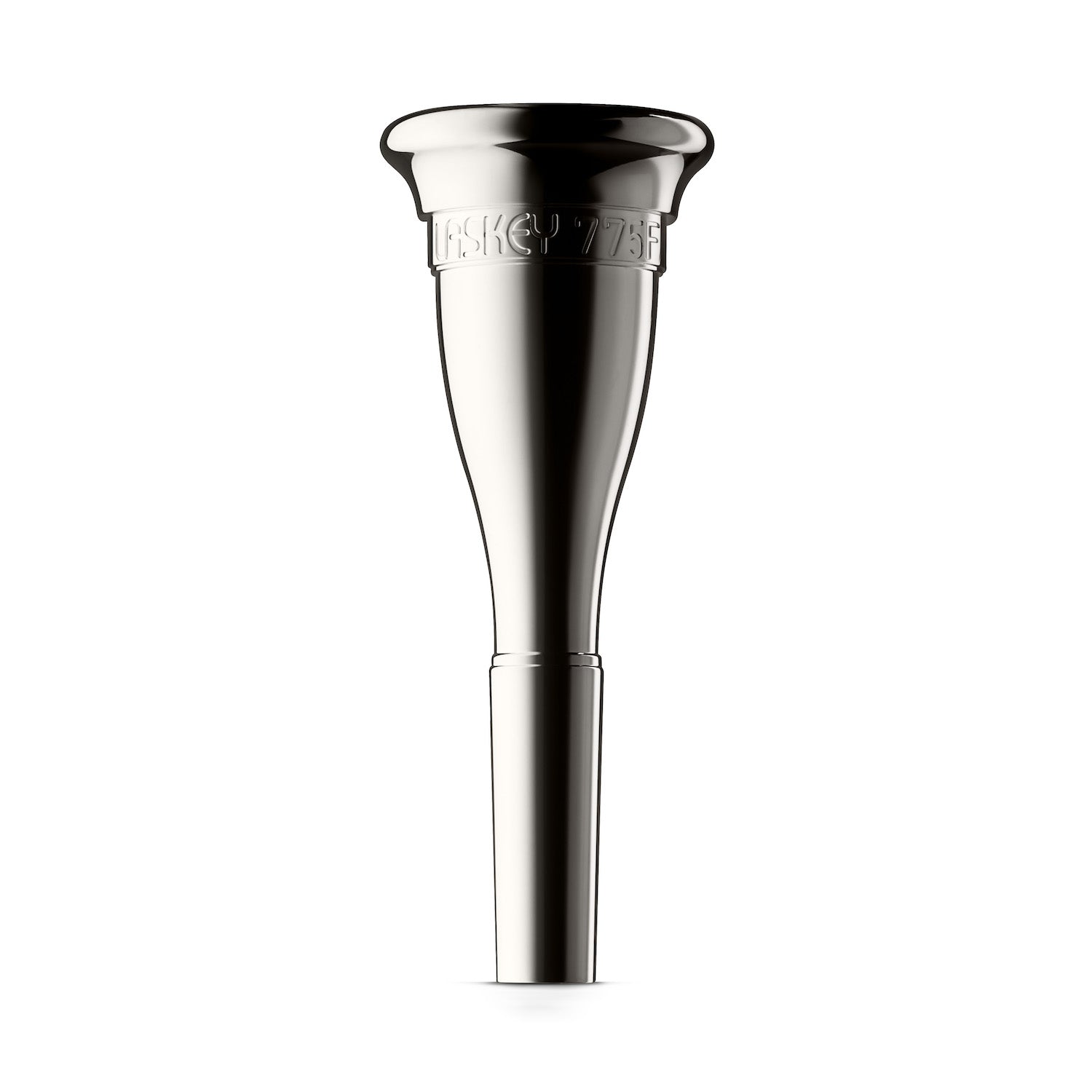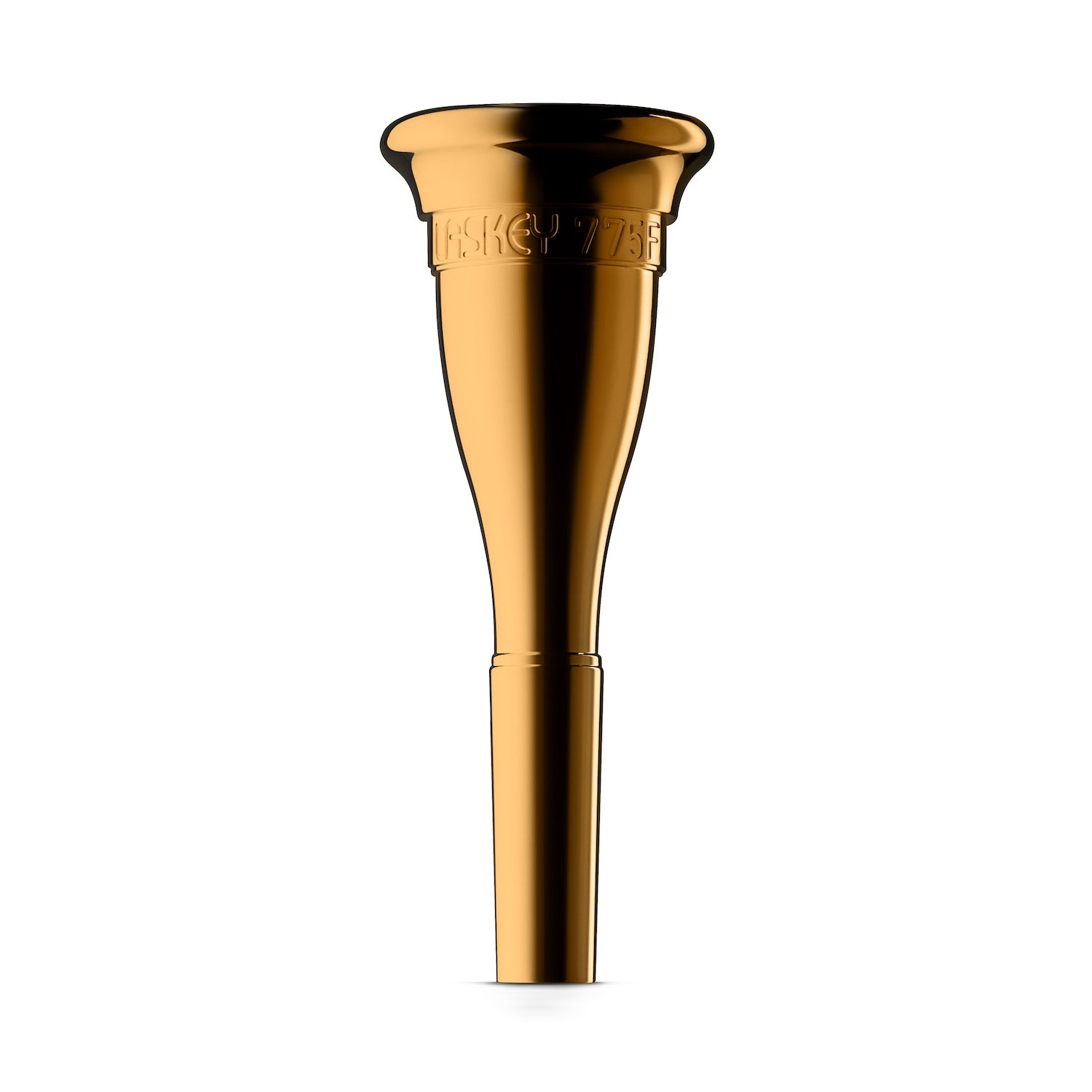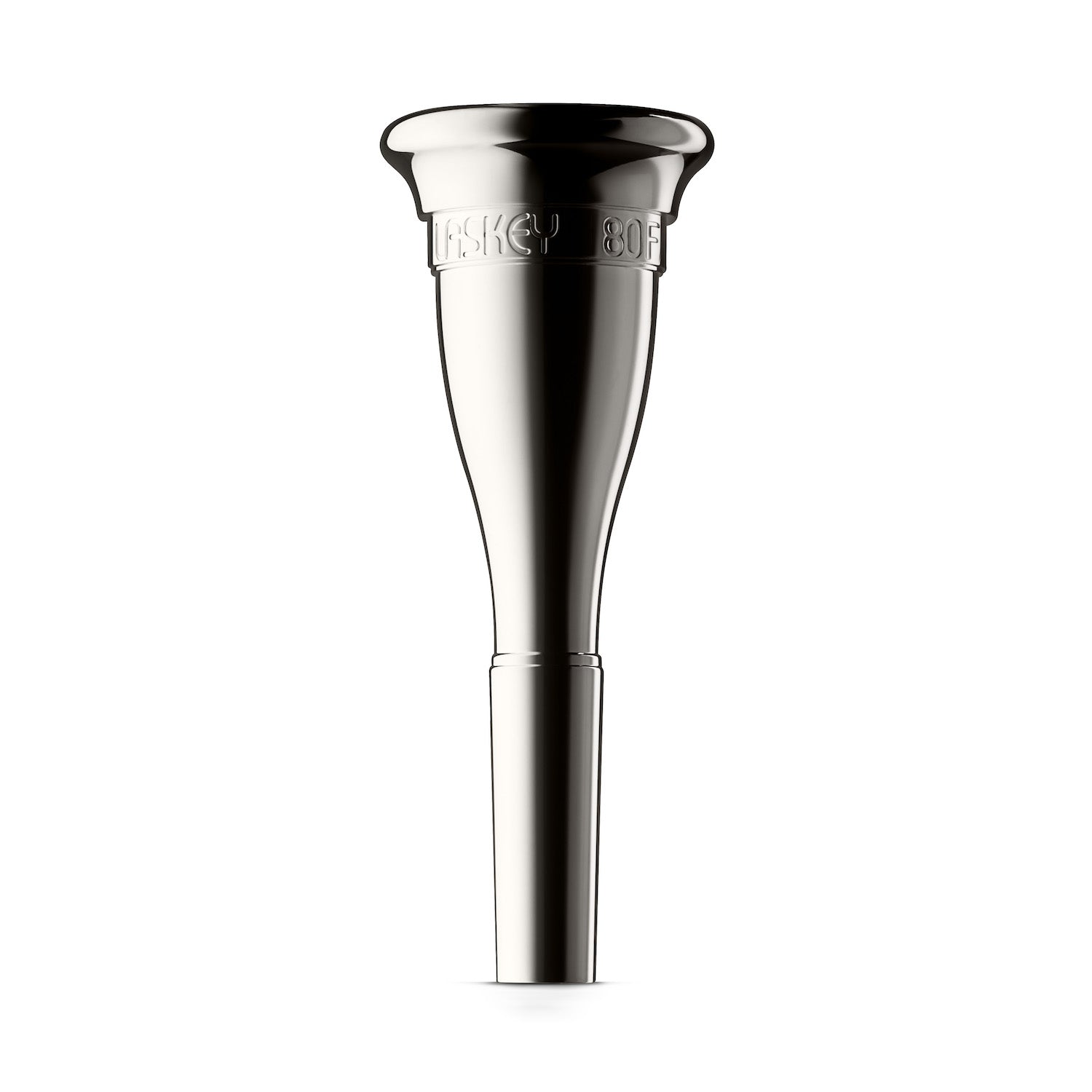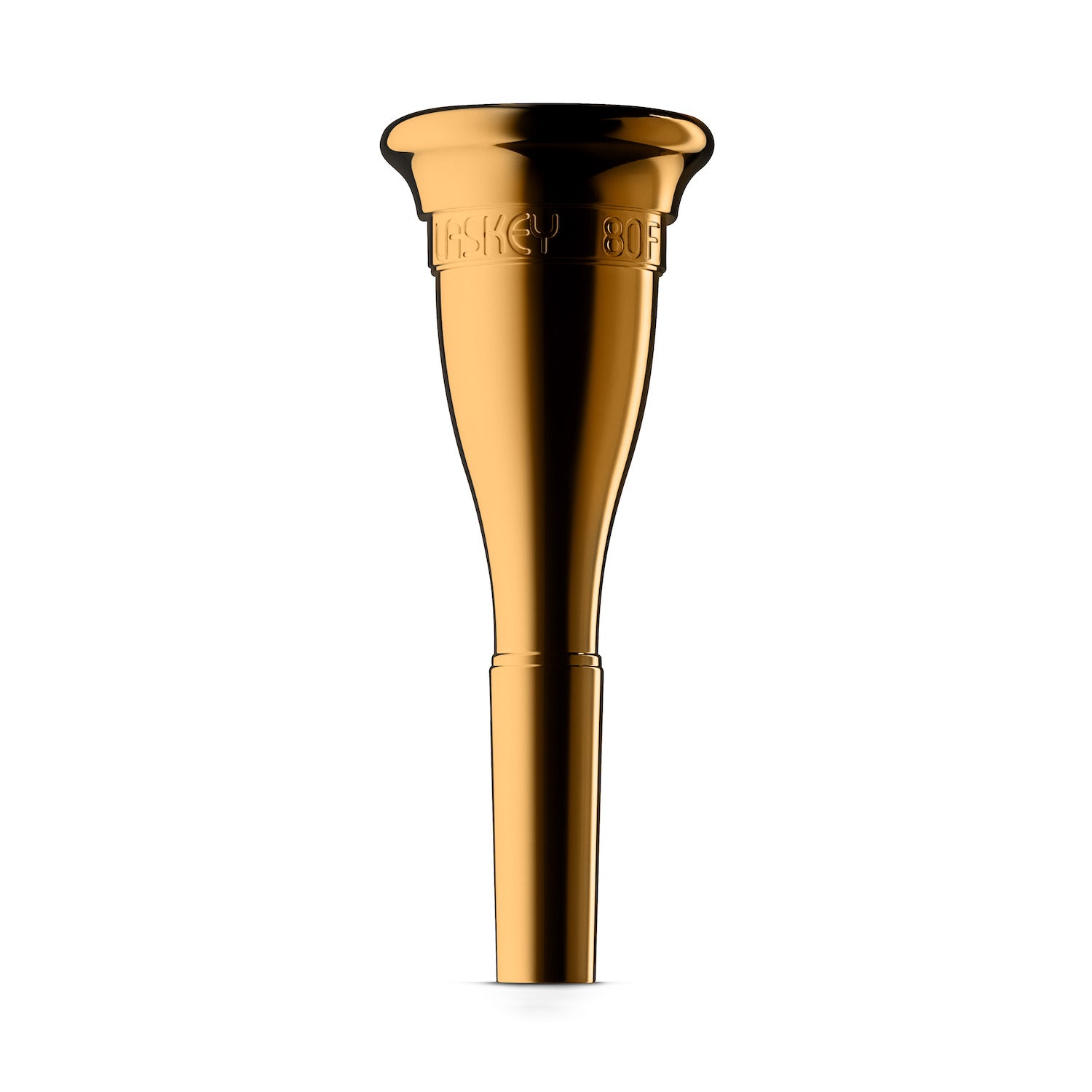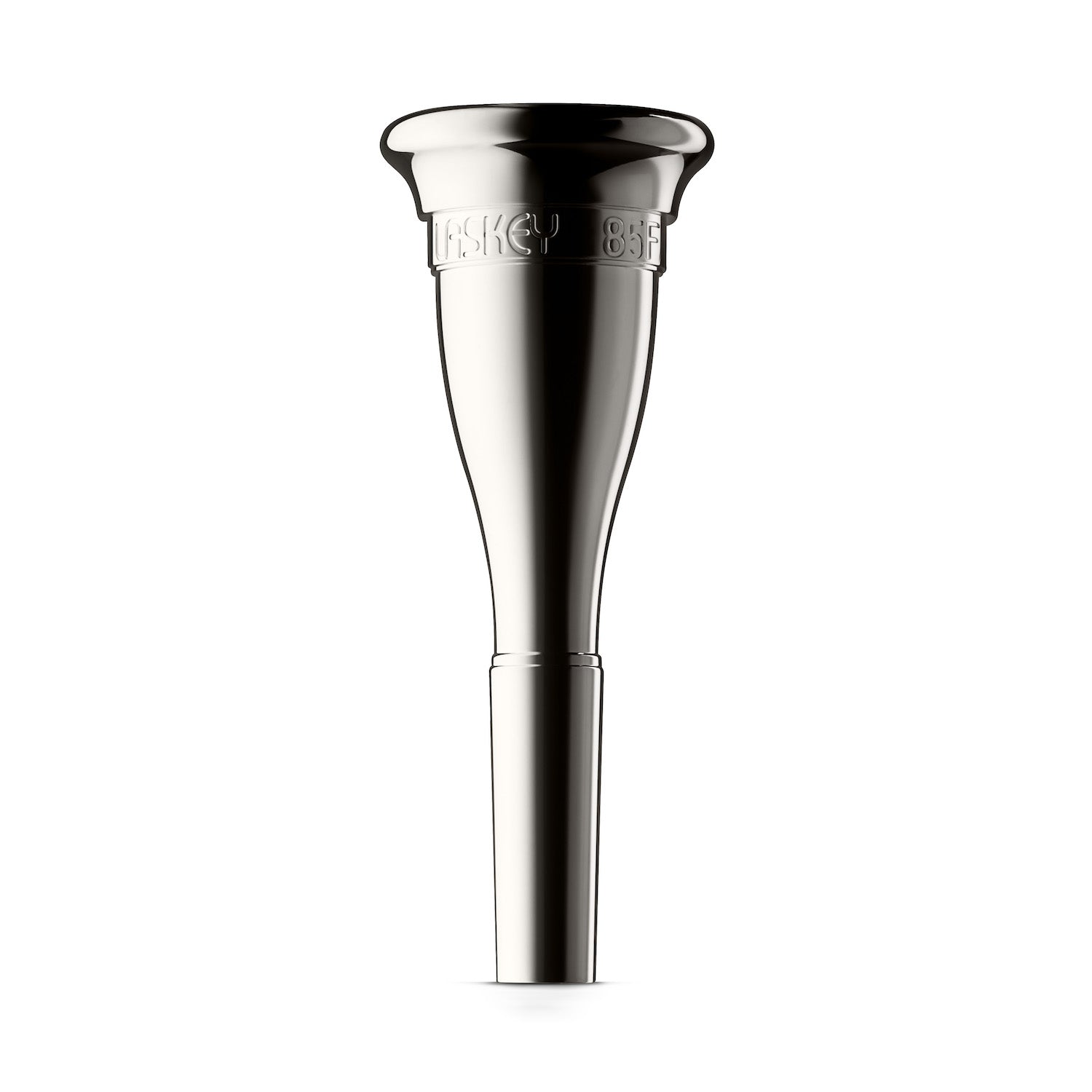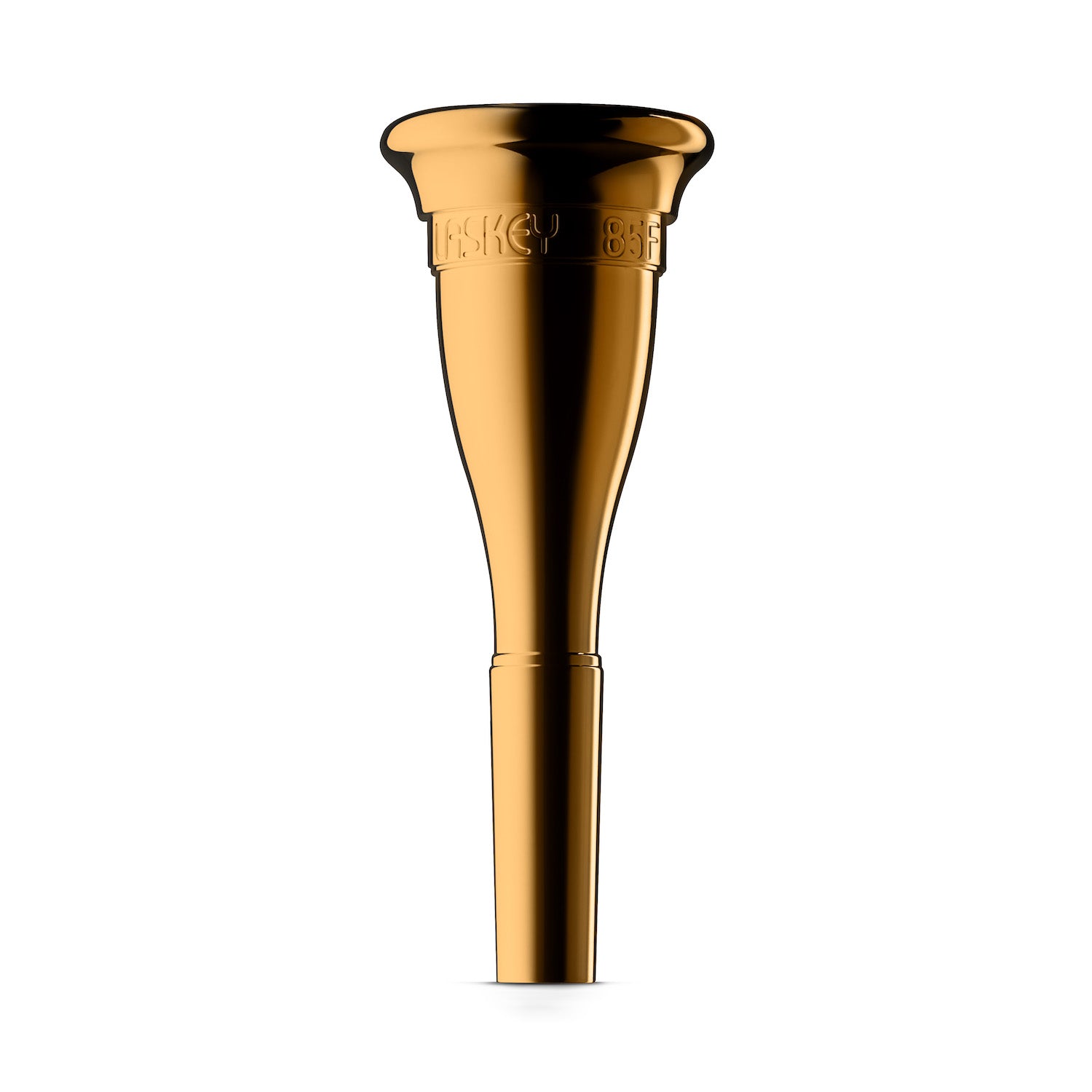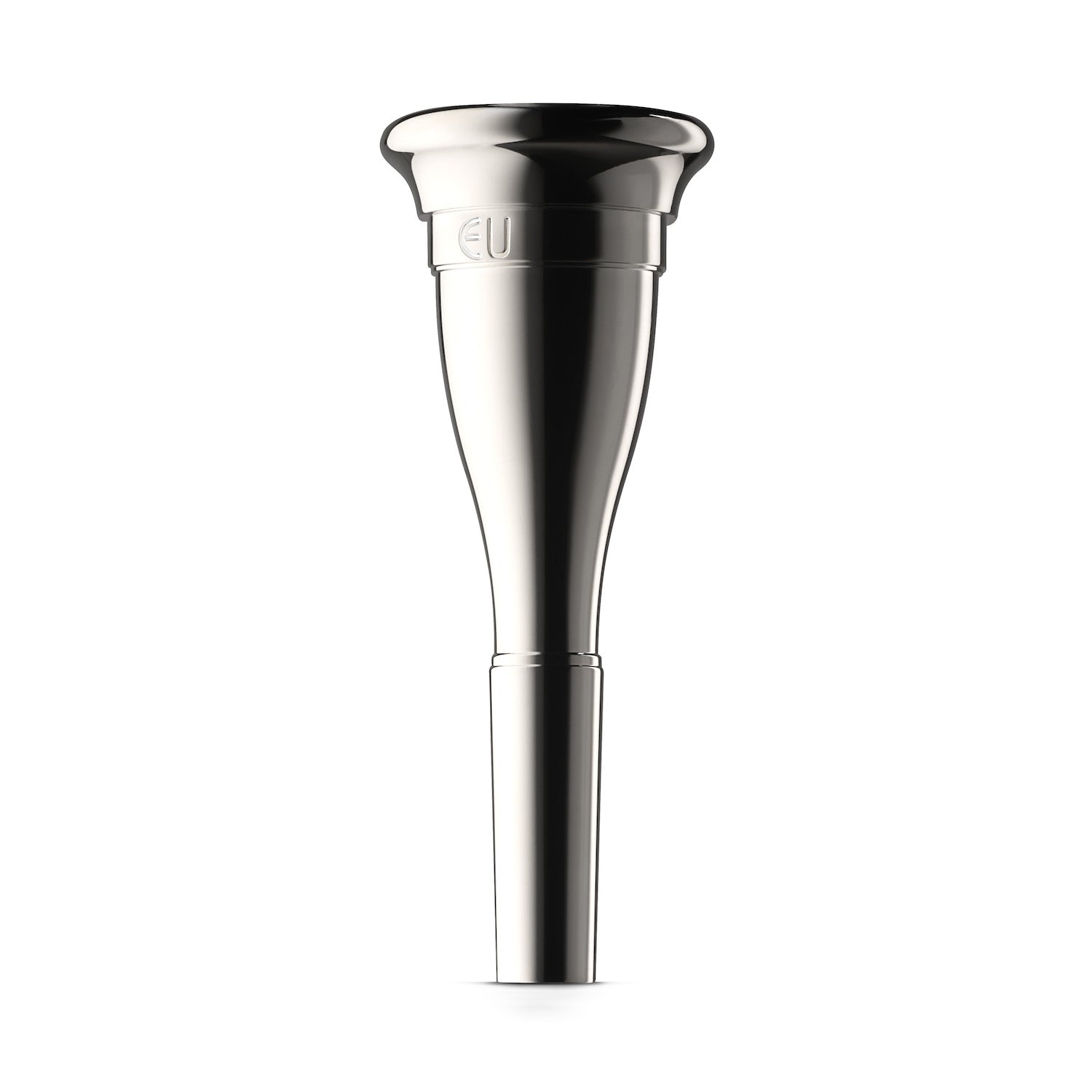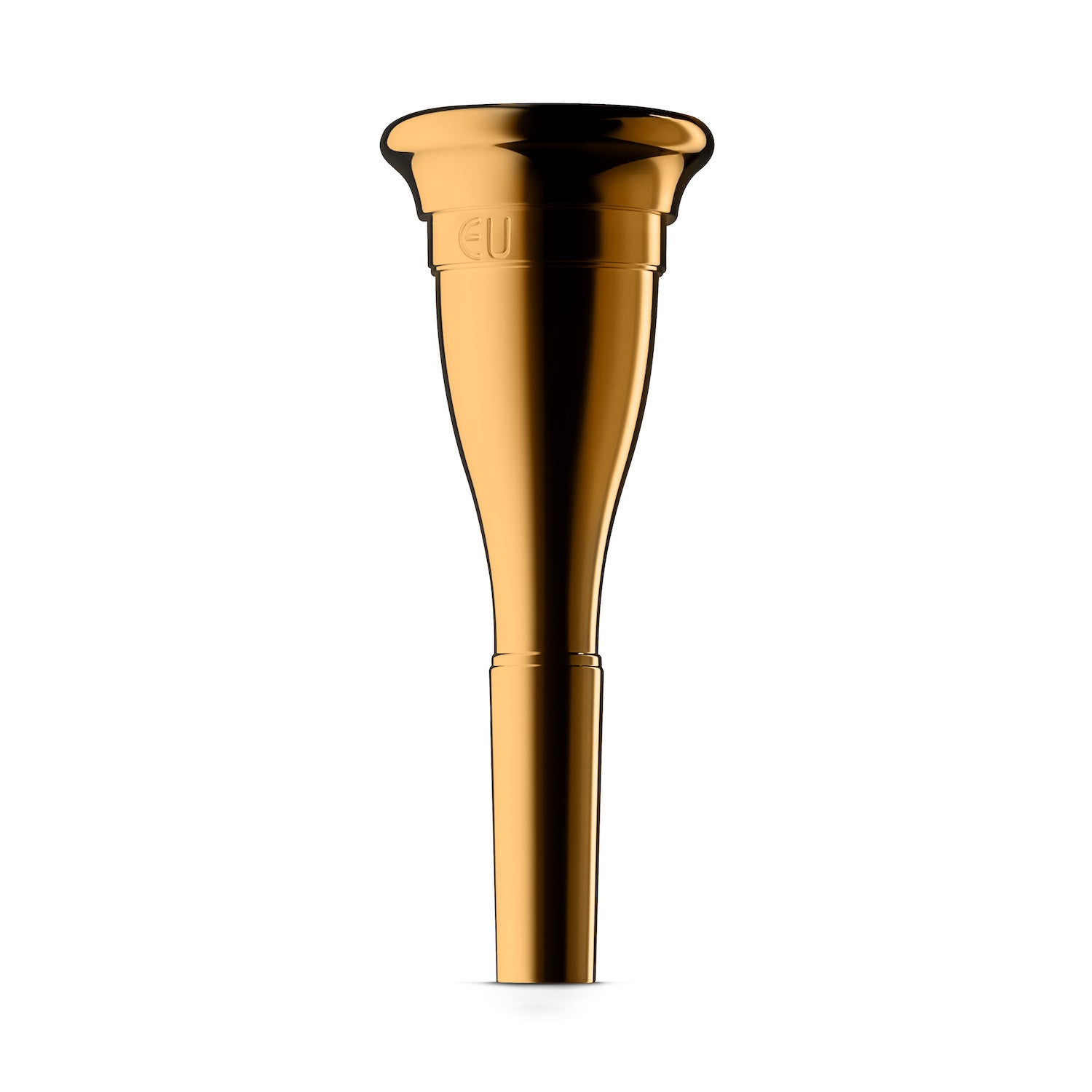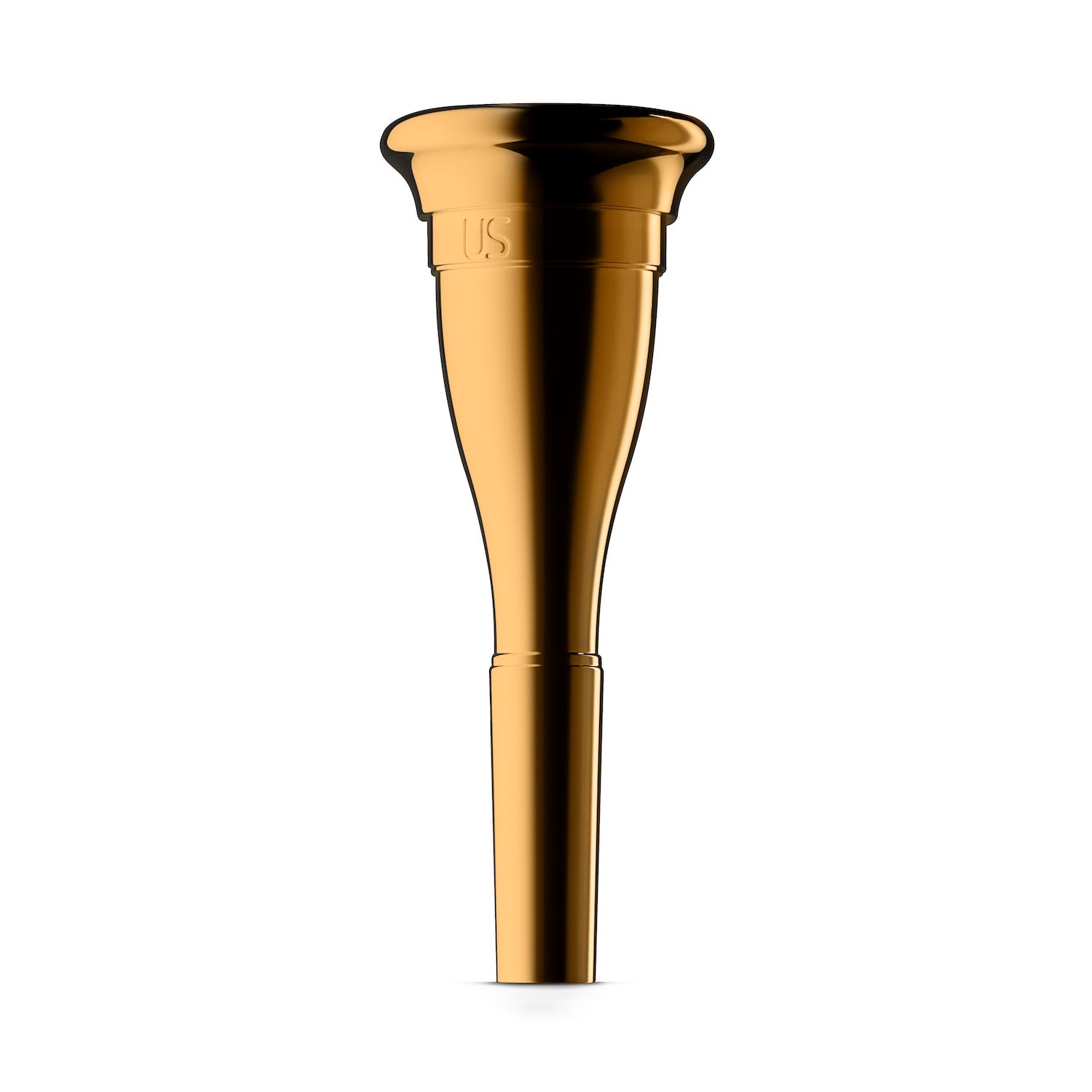 The Laskey F Series Horn Mouthpiece has a slightly deeper and more funnel-shaped cup than the G Series. The sound is thicker and rounder than the G Series, with the same precision of attack. The F Series works well for players with a naturally brilliant sound, who need to round-out their tonal palette, and is similar to a traditional Farkas model mouthpiece.

Featuring a unique rim contour that set the standard for modern day horn mouthpieces, the Laskey F Series rim shape allows for effortless flexibility, along with a high degree of control and accuracy. The rim contour is round with a definite high point towards the inner edge, providing clear articulation and precise slotting through the entire range.
All models are available in both American and European shanks. After testing numerous horn makes and models, two shank sizes were developed to meet the needs of a wide variety of lead pipes: American (US) shanks fit most American made and styled horns, while European (EU) shanks fit many European made and styled horns. 
All Laskey F Series Horn Mouthpiece cup sizes are made with a standard throat size of .182"/("14")/4.62mm.

Laskey Horn Mouthpieces are listed by the approximate inside diameter metric measurement. If a mouthpiece measures 17.25mm on the ID, the size is the last two or three digits, or 725.
Note: Gold Mouthpieces are made to order and are FINAL SALE with no trial period or returns. Please expect 6-8 weeks for delivery. For more information please contact us.
Measurements
Metric
Imperial